Dorchester Two School Nurses Work Overtime As Pandemic Continues
Contract tracing keeps the nurses working around the clock with contract tracing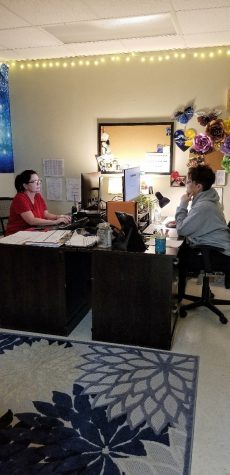 Summerville, South Carolina  
School nurses are exhausted from working overtime to ensure the safety and health of students and staff in the Dorchester Two School District. Like hospital nurses, school nurses are being pushed to their limits to comply with the high demands of their jobs during the pandemic. Anna Santamaria, the District Nurse Coordinator said, "School nurses are assisting with COVID19-related work at their schools in an effort to assist with the contact tracing process. They are compensated for any time spent beyond their normal workday on COVID19-related tasks."
School nurses are tasked with identifying possible cases of coronavirus. When a student visits the nurse, they must assess their symptoms carefully to separate any students that could possibly be sick with COVID19. Next, the school nurses are the ones responsible for notifying parents when students have potentially been exposed to someone who has COVID-19 at school. Their job also requires communicating with teachers to discuss seating charts, so that they can determine which students have been exposed to COVID-19. 
Under Budget Proviso 1.108, school nurses are not currently required to wear personal protective equipment. However, it is strongly encouraged and is available to them should they choose to wear it.  
Before the pandemic, school nurses primarily provided basic first aid to students during emergencies. They still do that and more since they are still responsible for distributing routine medications to students who need them, as well as handling any emergency medications such as epi pens.