The Lady Patriots Serve Up A Successful Season 
2021 Volleyball Season Overview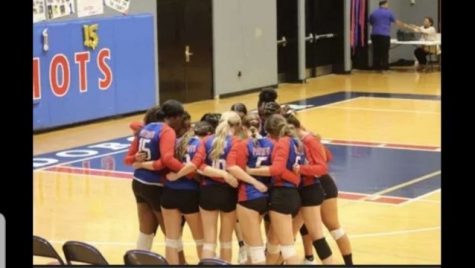 The Lady Patriots hit the court in style and show off their confidence.

Summerville, SC  

​The 2021 volleyball season has come to a close. Both teams, JV and Varsity, put up a strong fight against the other teams in the region this season. The players mainly focused on perfecting their serving and receiving skills this year. 

​The teams communicated and collaborated well both on and off the court. "Its honestly like a sister relationship," said Jenna Pilkenton, a junior who plays outside hitter for the varsity team. Jenna won MVP this year and said she is looking forward to watching the team grow together and hopefully win a few more games next season.  

​On game days, the Varsity and JV teams would give each other little notes to help lift their spirits before heading onto the court. Both teams warmed up together and cheered on each other from the bleachers. 

​The teams kept their spirits high throughout the whole season while facing some difficult challenges such as budget restrictions. The girls organized a competition between the other sports teams and clubs at Fort to see who could bring the biggest crowd and cheer the loudest during their last game. They also played a pink out game to support and bring awareness to breast cancer during the month of October. 

​ 

​​